Services
OUR PASSION
PAM develops and produces tailor-made brands in the product categories Perfumes & Scents, Colours & Care and Glamour & Style. From the design, to the bottling, down to the packaging, warehouse storage and logistics.
---
BASIC OF SUCCESS
We have an excellent team of experts working in PAM's marketing and sales department. We are familiar with the market and keep our eye on it. We have an excellent understanding of every target group. We develop unmistakeable target group concepts. We select distribution channels. We design POS ideas. We plan marketing activities. And optimise product ranges.
Our professional, innovative work when it comes to designing and implementing concepts for tailor-made brands, and a fair market-oriented pricing policy, make us a valued partner for large retail chains and leading perfumeries and drugstores. From mass to high-end – for all kinds of ladies, whether teenagers, businesswomen or supermodels.
"More than tailor-made - we convince our customers by developing high-quality products with the best colour brilliance, the highest viscosity and optimum application benefits. Which explains why we're also known as 'cosmoholics'."
Marlene Eibisberger, Project Management
"Analysis and checks for imported goods from Asia are an integral part of our quality management and also contribute to the success of our company."
Helen Jin-Lederer, Asia Import Manager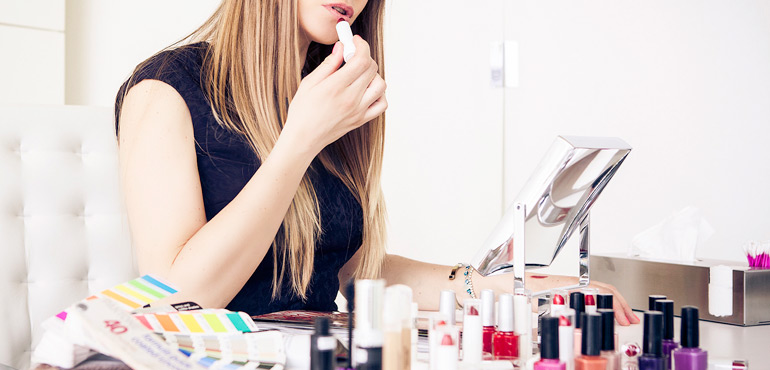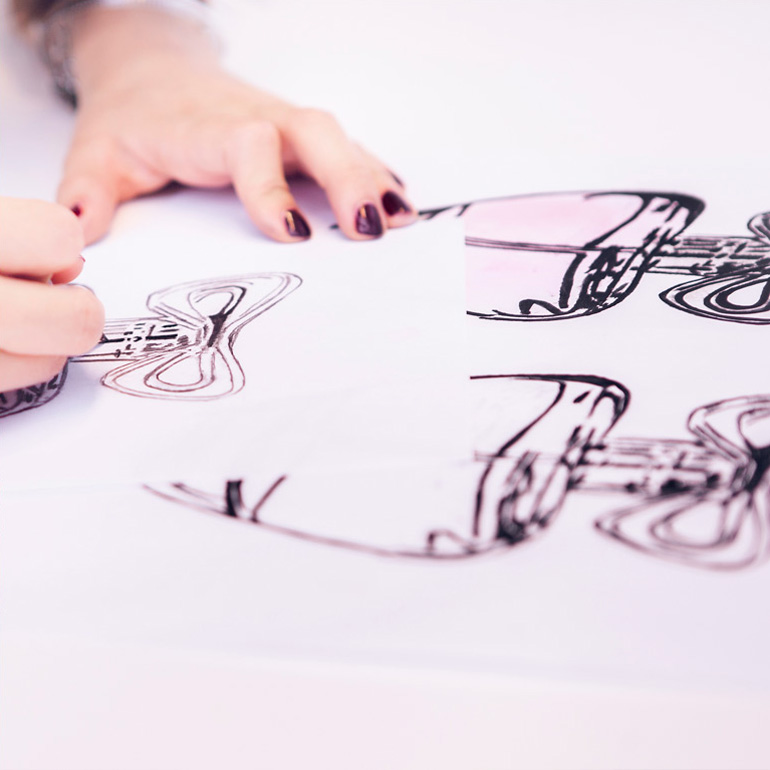 UNLIMITED INNOVATION
Innovation is an idea in motion. The strength of PAM by no means lies in the imitation of products, but in a permanent process of innovation. We keep our eyes open and search the world for product ideas and interesting product variations. We have the ability to sense and recognise trends, and to bring genuine product innovations onto the market. Only then can we create formulas in accordance with the GMP guidelines.
We not only take into consideration the wishes of our customers, but also those of the consumers. Right from the development phase, our customers profit from our many years of experience and our know-how. We accompany them in the product naming process, the logo development and the selection of containers and colours, all the way down to the choice of packaging design.
"Vogue magazine is our bible and one of our sources of inspiration. We use these impressions for the ongoing further development of our product design."
Kristina Reischl, Creative Design
"When making your products we make sure we take a second look so your brands leave our assembly line in the best possible quality."
Bea & Astrid, Production
"I am responsible for the final destination. I transport all products with love and care."
Marina, Logistics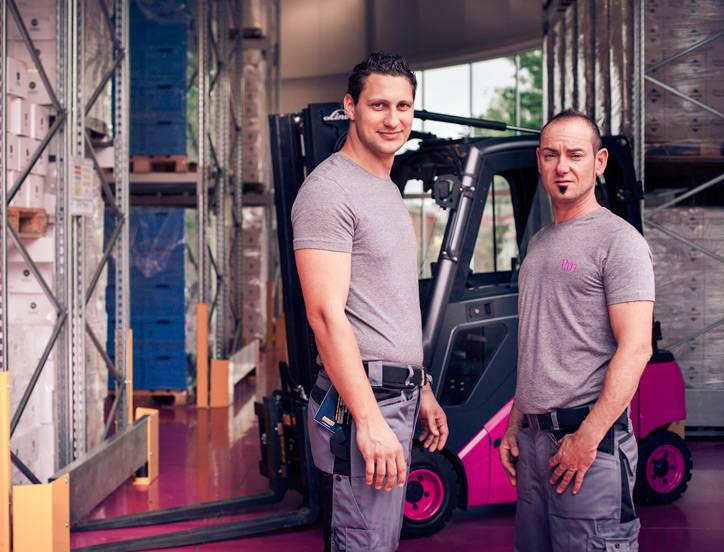 "We ensure that your products are stored properly. This guarantees simplified, speedy logistics in the next step."
Christian & Christoph, Warehouse Logistics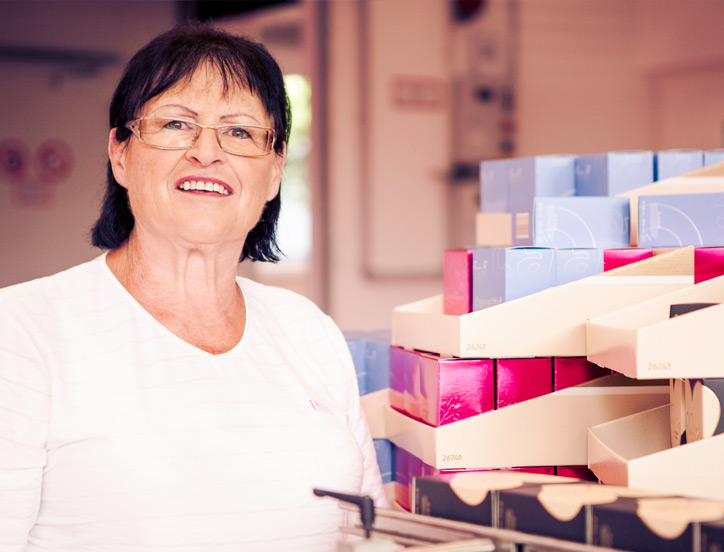 "I always make one final check to ensure that the products are perfectly positioned in the packaging. Because every single item counts."
Maria, Packaging
PLANED, PRODUCED, DELIVERED
State-of-the-art, computer-controlled production facilities and the most conscientious employees guarantee constant quality at the highest level. We guarantee maximum quality when it comes to the bottling, packaging, storage and logistics of the cosmetics items we produce. But our machines only carry out half of the work: the rest lies in our hands. The product palette is as diverse as the active ingredient combinations themselves. After all, we know that careful precision pays off.
We also know how important optimised logistics are. We don't leave anything to chance. Whether tempered or cooled, whether stored or delivered in a way that suits the individual product – our employees provide the ultimate in logistical services. Above all, we ensure our logistics platforms are located where the products are needed.
QUALITY WITHOUT COMPROMISES
That is not our claim, but our sales promise. We produce and check every product throughout the entire manufacturing process in accordance with GMP guidelines and only use European texture formulas made with from the highest quality materials. We assume responsibility for all production phases and can thereby guarantee a constantly high quality – from the product development down to the packaging.
All of the documents required by the EU Cosmetics Regulations are made available for every single product. And every product created by PAM fulfils strict quality standards and the highest safety requirements.
For us, quality is synonymous with safety, hygiene and environmental protection.
"PAM's standards are not only regulated by regulations and laws, but surpassed by our high quality demands."
Vanessa Verient, Quality Management
"Solid business partnerships form the basis of our company's success. Customers, suppliers and staff enjoy our high regard, our respect and our trust."
Verena Resch, CEO
"A market-oriented, specific pricing policy that is adapted to the needs of the retail trade is essential for a harmonious and fair cooperation with our customers and suppliers and guarantees the success of our products."
Manuela Kainz, Commercial Management
"Every order is a new challenge. It requires the innovative capability and professionalism of our team, as well as good partnerships and communication with our customers."
Melina Friedl, Administration
LET'S BE PARTNERS
Partnerships consist of people. Markets consist of business relations. And with efficient communication between the partners, the value of a relationship increases. Which is why it is extremely important to build up relationships and maintain them.
PAM is only as good as the partners who support us. This is why they deserve our respect. Which is expressed in friendliness when we come into contact, and clarity when we have differing views and opinions.
We are proud of our cooperation with the leading European texture developers, as well as industrial designers and make-up artists. Their support enables us to constantly optimise and perfect our products.